The 50th concurso or juried folk art competition was held this year in Pátzcuaro, Michoacán during the festivities of Day of the Dead. A total of 2094 pieces were entered representing numerous divisions of folk art competing for prizes amounting to $750,000 pesos (approximately $41,000 USD).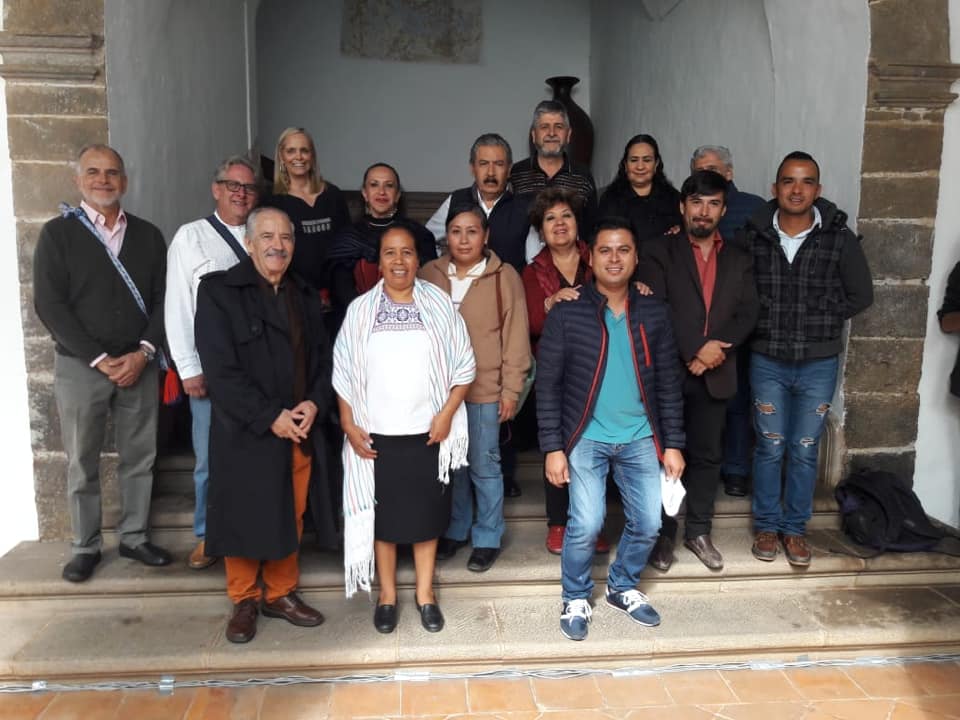 Teams of judges were assigned to begin the task of selecting the best pieces in each division and designating the prizes.
At the end of the selection, the best in each division were then nominated for the special or best of show awards. There were many outstanding pieces and selecting the best was at times difficult.
On November 1st, the awards were presented by the Michoacán State Governor, the State Secretary of Culture, the Director of the State Instituto de Artesanos, the Mayor of Pátzcuaro and others.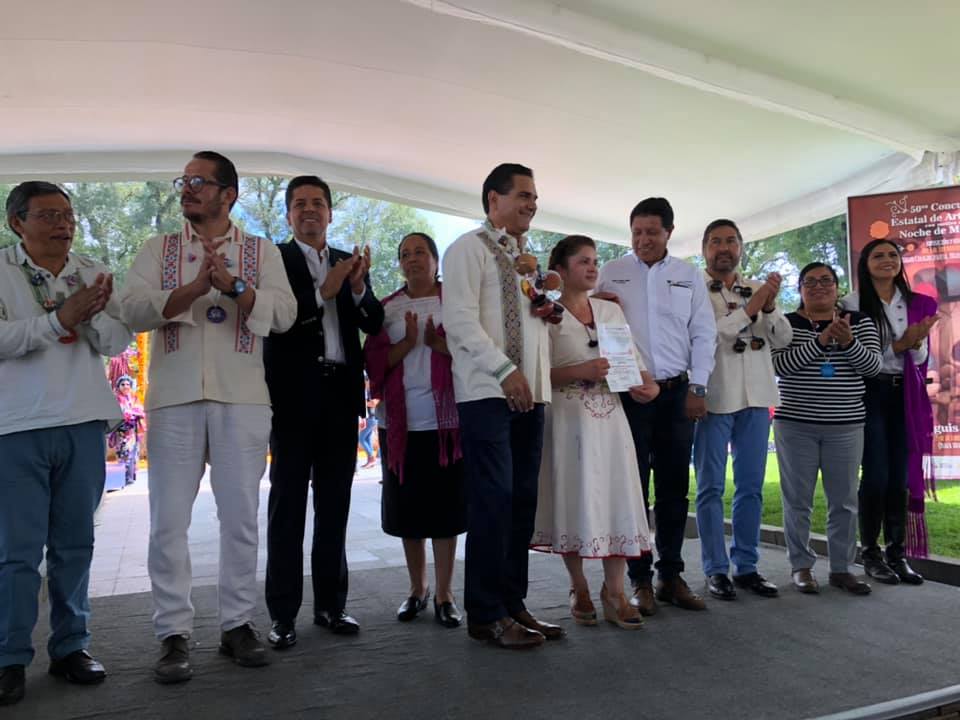 zócalo galería sponsored one of the special or best of show awards which included a special recognition and cash award. Cecilia Serano Gutiérrez, from San José de Gracia was awarded the Premio Especial "Zócalo Galería" for her pineapple. ¡Felicidades Cecilia!