Thursday, October 26 – Sunday, November 5, 2023
Our tour of Day of the Dead in Pátzcuaro, Michoacán, is an unforgettable experience that will fill your soul and mind with memories for a lifetime.
Our home base for this trip is Pátzcuaro, Michoacán, México, where we will be staying in a magnificently restored 18th-century home located a few steps from the Basílica de la Virgen de la Salud in the historic center of town. The home features a wonderful collection of folk art, a beautiful patio with a fountain, an intimate dining room, and a traditional kitchen. WiFi is available throughout the home.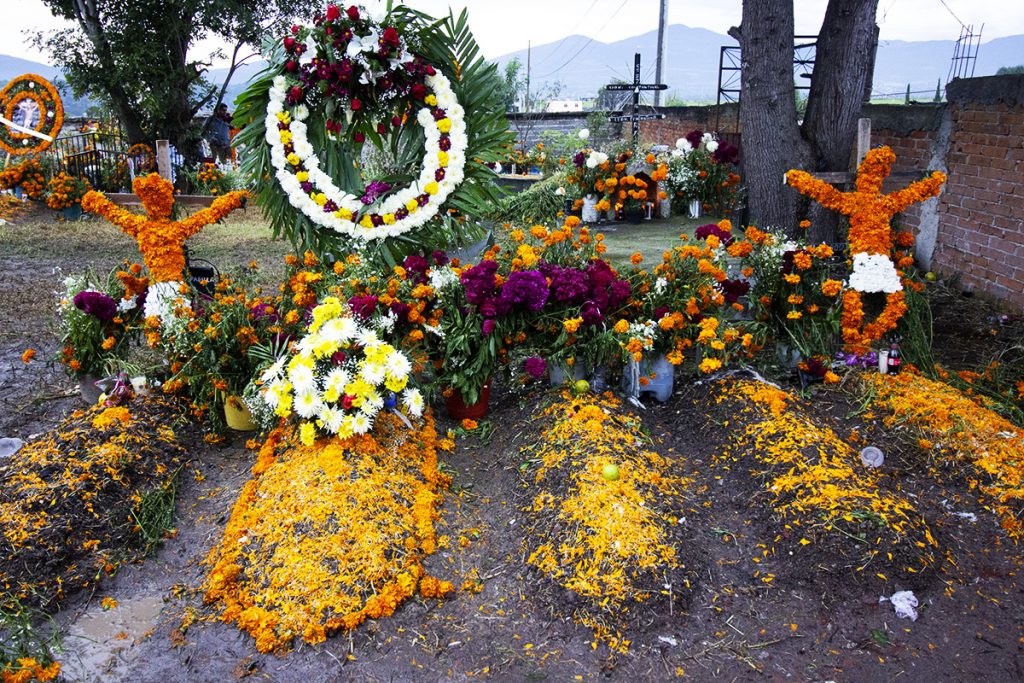 During our adventures, special attention will be given to highlighting the region's traditional cuisine. In addition, incredible fiestas, sights, special dinners, and celebrations await us.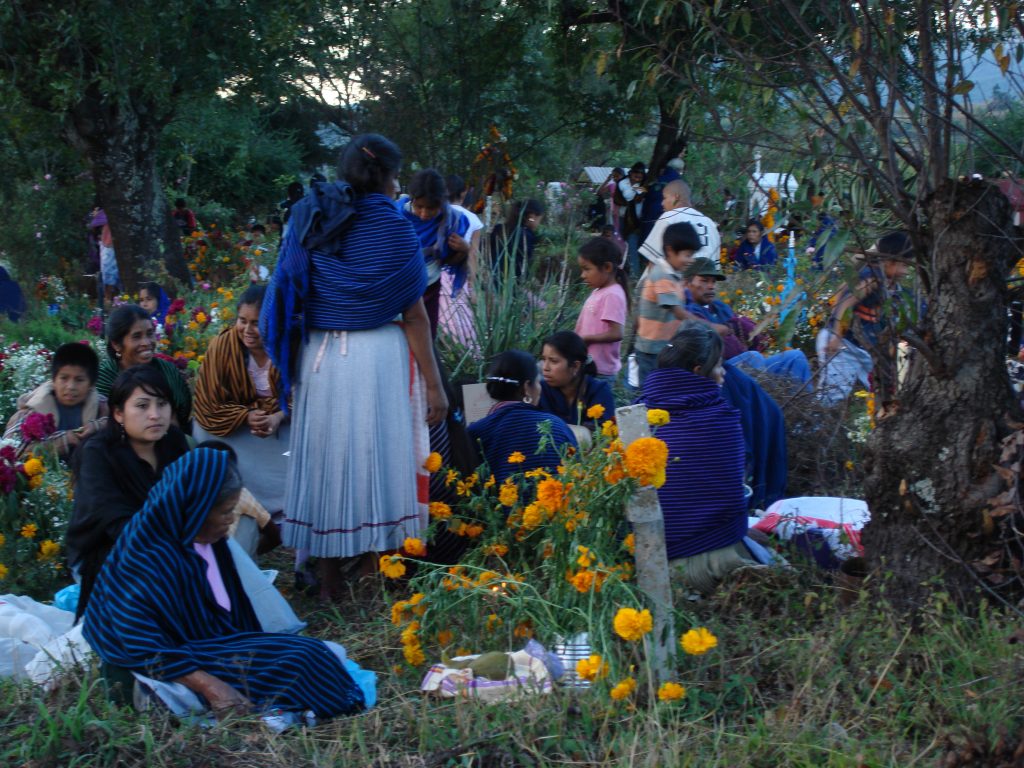 This tour offers an inside look at the Day of the Dead in Pátzcuaro. We will visit several villages to see the preparations on the days leading up to the Day of the Dead. Our visits to the ofrendas will begin on the night of the 31st to experience the traditions and customs reserved for the angelitos or those that have never married. On the night of the first, we will travel to two villages with similar but distinct ways of waiting for their departed loved ones to return. On the 2nd, we will visit two other villages which welcome the dead during the day.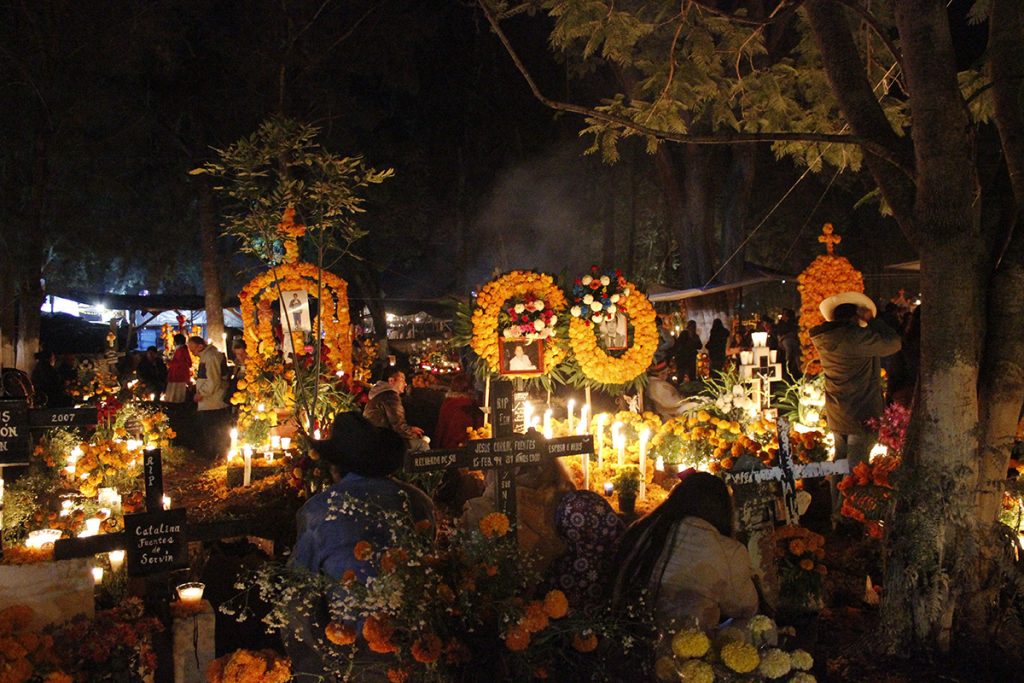 The week of the Day of the Dead in Pátzcuaro is also the time of one of the largest folk art markets and "concurso" (juried folk art competition). We will have plenty of time to visit the artisans, where I will personally introduce them to each of you and explain their work and techniques. Then, of course, we will visit the "concurso" to see and purchase the award-winning pieces! The week is action-packed.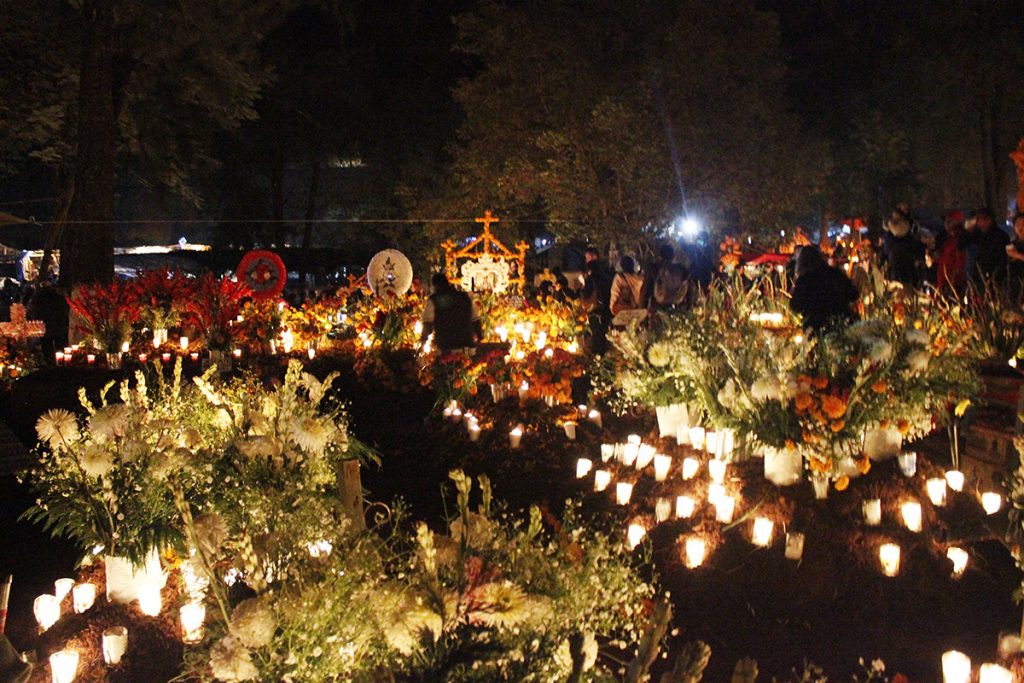 Your host and guide for this tour are Rick Hall.
This tour begins and ends in Morelia, Michoacán (transportation from Morelia – Pátzcuaro is included).
This tour is limited to 12 participants.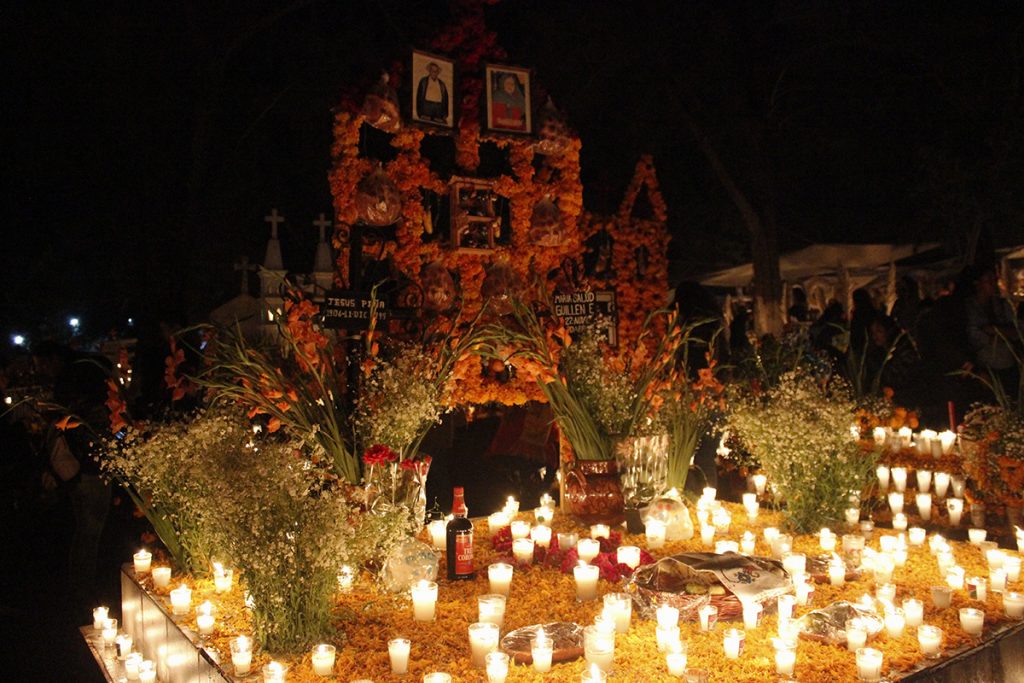 For more information, please fill out the following form: